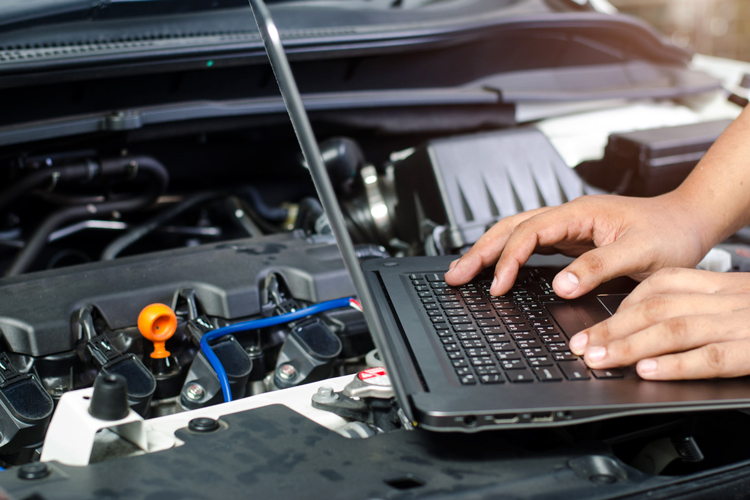 Chip Tuning Thessaloniki - Car, bike, truck, agricultural, jetski, motorboat tuning.
Chip tuning by Raceroms through proven procedures, provides you with the maximum engine improvement, offering you a better driving experience.
Using modern ECU tuning practices, we upgrade your engine control unit, increasing your vehicle's performance. We achieve this by reprogramming the base maps through ECU remapping.
Having experience with many different engines, we provide car, jetski, motorcycle, boat, heavy and agricultural machinery ECU upgrade.
If you want faster, more economical and more comfortable driving, tuning will give you the opportunity to experience it, without changing your vehicle, simply by improving the maps within your ECU.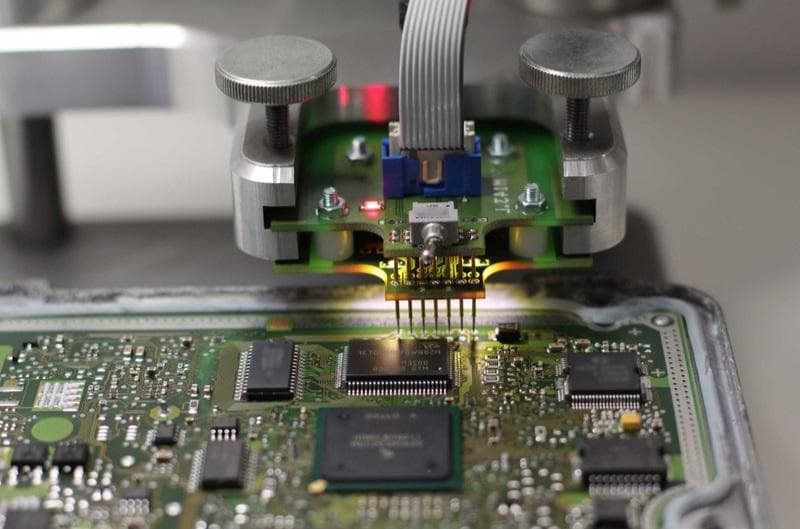 Chip Tuning - Benefits
Through engine tuning and upgrading we achieve the following improvements:
Increase engine torque
Horsepower increase
Reduction of fuel consumption
Car ECU programming, and vehicles in general, aims to unlock the full potential of your vehicle.
Why choose Raceroms' ECU upgrade?
100% Safety:

We create software from your original ECU, which is fully made on our dyno before we deliver it to you.

High Quality and Performance:

Με With our software we can sometimes get up to 40 - 50% improvement.

Experience:

Με With many successful projects under our belt, we have experience with different engines and models.
ECU Remap - Information
What exactly is chip tuning?
Chip tuning, or ECU tuning or ECU remapping, is the process of reprogramming the ECU (Engine Control Unit), i.e. the main computer of the vehicle, to increase engine performance. In other words, we upgrade your vehicle's software to improve its performance.
It is safe;
Our car and vehicle upgrade stages, except stage 3, have been tested and are completely safe. We always keep your engine's longevity in mind and work with respect for each vehicle and its capabilities.
Why didn't the factory apply these improvements?
Automakers mass produce vehicles that they sell in many different countries. So they have to conform to global standards so they can sell their cars in every country.
This means that vehicles must have specific ECU settings so that they can be sold under each country's law. So it would be very difficult for a car manufacturer to adjust the ECU each time depending on the country of distribution.
If you want to know more about chip tuning and the process, you can check out our FAQ page.
What is ECU remapping and how does it work ?
All modern era engines are equipped with an ECU ( Electronic Control Unit ) or PCM ( Powertrain Control Module ) that controls various sensors of the engine like injection air-fuel ratio and injection. We alter the data on that module to our needs and therefore we get a better operating system.
Do you offer any warranty ?
We offer a good working order warranty of our software.
Test drive with datalog analysis.
We offer high-quality ECU remaps, we carefully calibrate our software to each clients engine.
We offer a money back guarantee.
Will i have problems with my insurance ?
Like already said, this is totally undetected by the dealership, let alone the insurance company. So no!
My car is still under factory warranty, what to do ?
Our remaps are made with expensive tools that leave no trace that the ECU has been re-flashed, so dealership wont know your car has been tuned. Your warranty shouldnt expire.<\/p>\r\n\r\n
Alll we can tell you are that some dealerships buy remaps from us!<\/p>
Will my road tax category change ?
No, since we arent messing with the emissions or the displacement of the engine.
How long does the whole procedure last?
Normally about 2-3 hours with the road testing. If we are close to our offices, we wont take long, if we are outside of the office, we might need a secluded and quiet place in order to create the tune. After this we will test the car on the road with a real conditions measure and see how it performs. Our specifically calibrated road dyno tool will give us a print about how the car performs on the conditions of that day. A print can be done upon request.
Do you offer pre-made tunes?
No, we are editiing the file from your ECU, and we do that to ensure that the car will work seamlessly after the re-flash. If driver wants to update the module, he can do so but we will have to re-do the file on that ECU.
All our tunes are developed in our partners' dyno in Wales, and are tested before delivered to you.
What do i get with ECU remap ?
For starters, you get more smiles when you drive your car. Upgraded power isnt all about 0-100, but its also for more safety on overtaking. By optimizing the fuel-air ratio, you also get better mileage so its a win-win situation.
Can my car be damaged by ECU remapping ?
Our stage 1 tunes are absolutely safe and we can tell you that your car wont be damaged by it. We do our best to build safe remaps so you can use your car for as long as needed without excess wear on the engine.
What if the car gets a software update ?
Some times dealerships perform updates on different modules on your cars on preset service intervals. If that happens our remap will be overwritten and we will have to redo it. Thats nothing to worry about, since we will perform the remap for you again.