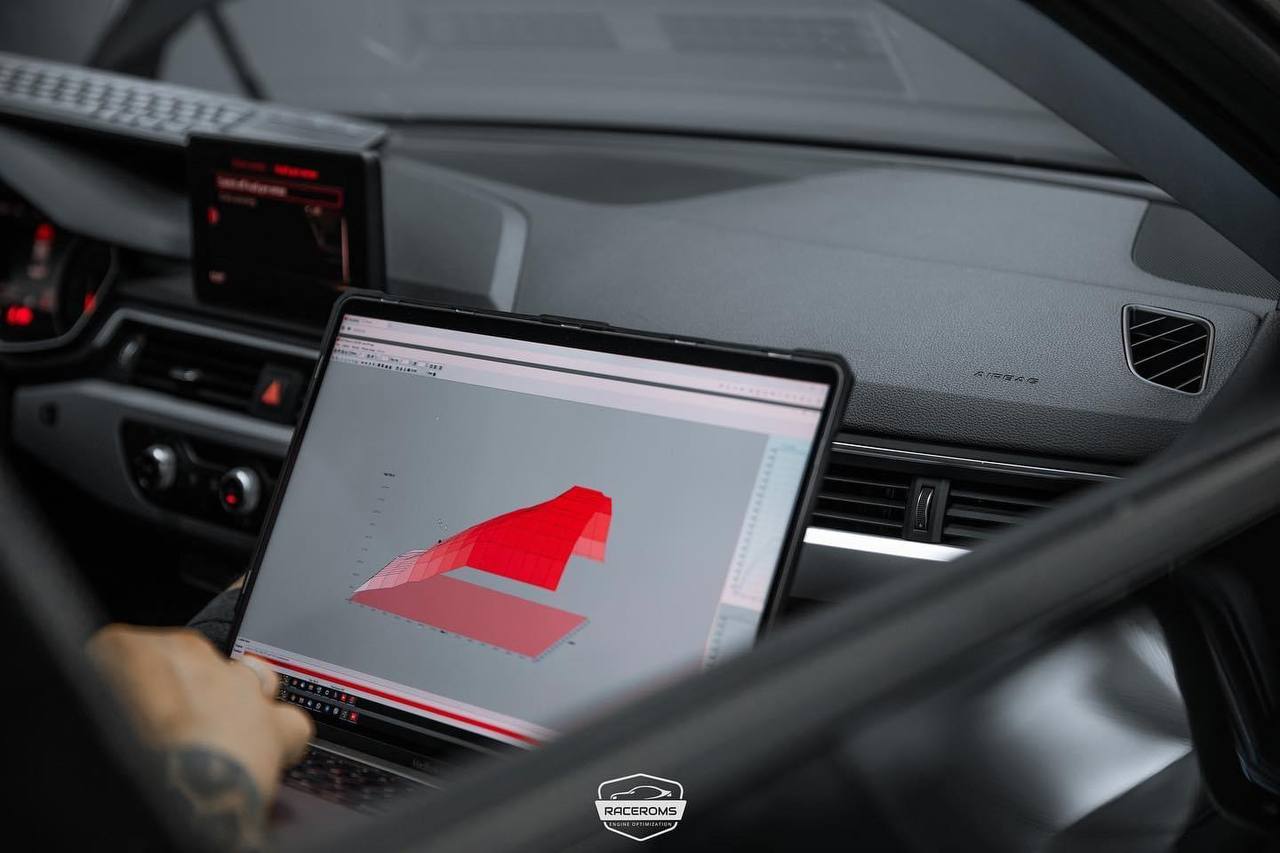 Custom ECU Tuning
As the automotive landscape continuously transforms, Raceroms has firmly planted its flag as an industry leader in the realm of custom ECU tuning. With the modern world shifting towards precision, quality, and individualized experiences, Raceroms' expertise stands out, particularly in the realm of stage 1 tuning and other customizations.

Understanding Custom Tuning

Custom tuning, at its core, is the art and science of tailoring a vehicle's engine control unit (ECU) to suit individual preferences and specific conditions. Unlike generic tuning solutions, custom tuning meticulously adjusts various engine parameters to achieve a unique driving experience tailored for the vehicle and its driver.

Why Raceroms is Leading the Charge in Custom ECU Tuning

In a world brimming with automotive tuning options, Raceroms has distinguished itself through an unwavering commitment to quality, innovation, and customer satisfaction.

1. Precision in Every Stage 1 Tune: When enthusiasts hear "stage 1 tuning," they're often seeking a balanced blend of enhanced performance without extensive mechanical modifications. Raceroms has honed its stage 1 tuning process, ensuring every vehicle gets a performance boost that feels both impressive and organic to its character.

2. Cutting-Edge Technology: To remain at the forefront in an evolving world, adopting the latest in tuning technology is crucial. Raceroms consistently stays ahead of the curve, integrating modern tech to facilitate impeccable custom tuning results.

3. Experience and Expertise: With a team steeped in knowledge and years of hands-on experience, Raceroms brings a nuanced understanding of vehicles and their intricacies. This ensures that every custom tune is not just about adding power, but refining the entire driving experience.

4. Quality Over Quantity: In today's fast-paced world, many may opt for quick fixes. Not Raceroms. They prioritize quality above all else. Each custom tuning session is a detailed journey, ensuring the vehicle leaves with an optimized ECU that stands the test of time.


The Modern World & The Demand for Quality Tuning

As cars become more technologically advanced, the demand for professional, quality tuning has surged. Drivers are no longer just seeking more power; they want a holistic driving experience that caters to their individual needs.

Raceroms recognizes this shift. Their approach to custom tuning mirrors the modern world's emphasis on quality, individuality, and precision. They understand that in today's world, a one-size-fits-all solution is obsolete. Vehicles, like their drivers, have unique personalities and potential, and Raceroms is here to unlock it.

Stage 1 Tuning & Beyond: The Raceroms Promise

While stage 1 tuning is a popular entry point, Raceroms' dedication doesn't stop there. They treat each stage of tuning as an art form, ensuring every vehicle, whether undergoing stage 1 or beyond, receives the meticulous care and expertise it deserves.

In conclusion, as the world evolves and the automotive industry races to keep up, Raceroms stands as a beacon for those seeking top-tier custom ECU tuning. They don't just tune cars; they craft bespoke driving experiences. In a world that demands quality, Raceroms delivers it, time and again.

Choose Raceroms. Choose unparalleled excellence in custom tuning.